"Was my multivitamin seriously
formulated in the 1940s?"
One doctor finally reveals the stunning truth and introduces a 21st century breakthrough that's lightyears beyond the outdated multivitamin
Dear Reader,
If you've ever taken your daily multivitamin and wondered why you don't feel any different... more energetic, more alert, more alive.
Or seen headlines like these...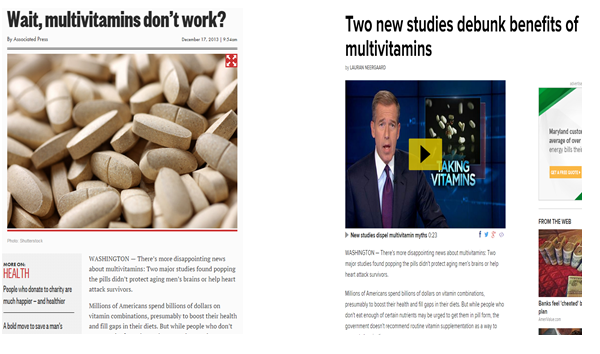 And wondered why you're taking them at all.
Then you're about to learn a dirty little multivitamin secret that explains why...
As well as hear about a brand new breakthrough that goes beyond any multivitamin you've ever seen to help you...
Burn blood sugar even while you're asleep
Keep your blood pressure beautiful with an age-old French secret
Finally keep your waist, hips and overall weight under control with a never-before-released African breakthrough
Support healthy cholesterol and triglycerides with a new patented breakthrough that's stunning science
While at the same time keeping your memory in "Final Jeopardy" shape, your vision primed for the DMV exam, your joints mobile, skin smooth, and much, much more.
Hi my name's Karen Reddel, and before I tell you more about why this new breakthrough will have you dumping your old multivitamins down the drain ...
Let me first fill you in on the secret that explains why most multivitamins today are so shamefully disappointing.
Put simply, they're old. Really old!
Most multivitamins you'll find on the pharmacy shelves these days haven't been updated since the Truman administration.
Hard to believe? Well, here's an ingredient list for one of today's top-selling multivitamins alongside one that was created in 1949...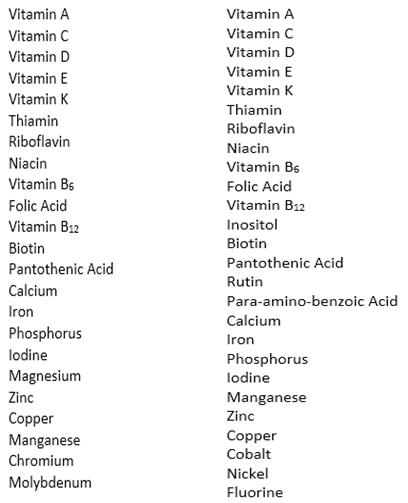 Can you tell the difference?
I sure can't... because in over 6 decades almost nothing has changed.
Except for one thing...
The health needs of Americans in 2015 are now drastically different than when the multivitamin was first introduced in the 1940s.
But most multivitamins you'll find continue selling the same old, tired ingredients—and no one bats an eye.
Today I want to tell you about someone who's finally doing something about it.
His name is Dr. Fred Pescatore.
He's been a practicing physician for over 20 years. He's the President of the International and American Associations of Clinical Nutritionists. And is a bestselling author.
For years, his patients have complained that the only noticeable result their multivitamin has given them is expensive urine.
That's why he made it his personal mission to not only shine a light on the glaring shortcomings of today's multivitamins...
But also to finally realize the full potential of what a modern-day multivitamin really should be.
And we're sending you this video today because he's finally reached that goal with a brand new breakthrough we're calling MetaMulti Advanced.
MetaMulti Advanced goes so far beyond the everyday multivitamin that we like to refer to it as the "Ultra Vitamin"
How is it different?
It all starts with quantity.
While there are some great vitamins and nutrients on both of the ingredient lists I showed you earlier... if you don't have them in amounts that provide measurable results, it's like taking a quarter of an aspirin to cure a migraine headache.
That means including 620 mg of vitamin C to maintain your healthy immune system, instead of the middling 60 mg you'll find in one of today's most popular brands.
It means...
233% more Vitamin E for smooth healthy skin*
400% more Vitamin D for rock solid bones*
900% more Vitamin K for seamless circulation*
1150% more Vitamin B6 for "run-ready" joints*
And 8000% more Vitamin B12 for rapid-fire memory*
*Compared to one of today's most popular multivitamins
I could keep going but for the sake of time, I'll show you a complete side-by-side comparison in just a minute.
But ushering the multivitamin into the 21st century means much more than just giving you the right amount of vitamins and nutrients...
It also means including unique, cutting edge ingredients to help combat one of the biggest health epidemics of our time: Metabolic Syndrome.
Metabolic syndrome is a host of problems. It doesn't just affect your blood sugar, but also your blood pressure, weight, cholesterol and triglycerides. And of course all the complications those problems can lead to.
In 1949, when the multivitamin was still in its infancy, this epidemic wasn't even a blip on the medical radar.
But our diets today are loaded with so much more fat, sugar and sodium that Metabolic Syndrome has quickly grown into one of the biggest health challenges of our day...
In fact, almost 50% of Americans over 60
currently have Metabolic Syndrome
And even more on the verge of developing it!
So with a 1 in 2 chance that you have it now and an even greater chance you will in the future... it just makes sense to start doing something to avoid getting sucked into this giant black hole of modern-day health.
But if your multivitamin is still using a formula concocted during the great depression, you might as well be taking nothing at all.
That's exactly why Dr. Pescatore created MetaMulti Advanced.
He's tailor-made this cutting-edge "ultra vitamin" to provide optimum doses of all the basics you need, based on the latest nutritional research... PLUS to zero in on all five aspects of metabolic syndrome. Starting with how you can...
Burn excess blood sugar even
when you're asleep
✔
Since 1980 the number of Americans with blood sugar concerns has more than doubled and it's only expected to get worse.
Of the 5 health conditions involved in metabolic syndrome, blood sugar is by far the biggest concern.
In the last 200 years Americans have gone from consuming the sugar equivalent of one can of Coke every 5 days to 17 cans...
In fact, the average American now consumes about 130 lbs of sugar every year!
So whether or not you're concerned with blood sugar right now, you should be focused on this 21st century dilemma.
And Dr. Pescatore is one of America's foremost experts on the subject, helping thousands of patients over the last 20 years...
He's authored multiple books on the subject, given countless lectures and been invited to talk about it on some of America's biggest network TV shows.
And with MetaMulti Advanced, he's included 100 mg of one of today's most cutting-edge natural ingredients for promoting healthy blood sugar.
It's a compound known as berberine. And if you've heard of it, there's good reason why.
It's so sought after in some parts of the world that farmers risk life and limb to climb sometimes tens of thousands of feet to harvest it...
And Dr. Pescatore has personally helped his patients achieve outstanding results for over a decade using this blood sugar breakthrough.
With a daily dose of berberine you could soon be ready to...
Face each morning with a newfound energy that propels you through the day
Make it from lunch to dinner without raiding the fridge
Pull out some of those "too tight" jeans hiding in the back of the closet
And when you see how berberine works it's easy to see why
Now, everyone knows that one of the best ways to help control your blood sugar aside from eating a healthy diet, is getting regular exercise...
That's because when your body is active it burns excess sugar in your bloodstream and converts it into energy.
Well, scientists have discovered through in vitro research that...
Berberine works by activating
blood sugar burning enzymes in
your bloodstream even when you're at rest!
So even when you have an off day and miss that daily walk or visit to the gym like we all do sometimes...
You'll feel confident knowing that berberine is launching an all-out assault on excess sugar in your bloodstream.
But MetaMulti Advanced doesn't stop with just berberine when it comes to your blood sugar. This advanced metabolic breakthrough also helps...
Super-charge your berberine in three different ways with 100 mg of Cinnamon extract: Studies show cinnamon could enhance the concentration of berberine in your bloodstream, break it down faster and lengthen the retention of berberine in your system. So cinnamon actually makes one of the best natural ingredients for your bloodstream stronger, faster and longer-lasting!
Support healthy insulin sensitivity with 50 mg of Curcumin:  MetaMulti Advanced uses a patented form of Curcumin known as Meriva® which has stunned doctors by demonstrating a five-fold increase in bioavailability in animal trials compared to regular curcumin! Which means it works even faster to help maintain insulin levels in the normal range.
Get a handle on nerve-related discomfort with 50 mg of benfotiamine: This doctor-recommended form of vitamin B1 has been shown to help ease nerve discomfort which is why Dr. Pescatore insisted on having it in every dose.
You'd be hard-pressed to find a multivitamin with one single ingredient to help maintain your blood sugar...
But with MetaMulti Advanced you'll get not one, not two but four separate ingredients all medically studied to help keep your blood sugar normal and steady!
And remember, when it comes to metabolic syndrome we've barely scratched the surface...
MetaMulti Advanced goes far above and beyond what you'll find on your pharmacy shelves by using the best of 21st century science to also help you...
Keep your Blood Pressure balanced with this "60 Minute" Surprise
✔
If you're looking for optimum heart health you simply can't overlook the importance of maintaining healthy blood pressure.
Changes in blood pressure are not something we usually feel. So even if you feel fine you want to make sure you're doing all you can to help keep your blood pressure in the normal range.
And one of the best natural ways to do it also just happens to be the solution to one of the biggest medical mysteries of all time... The French Paradox.
For years scientists marveled over how...
Despite eating diets full of saturated fat, smoking more and exercising less than Americans...
The French somehow had healthier hearts by an eye-opening 40%
And on November 17th, 1991 a doctor named Serge Renaud appeared on 60 Minutes with Morley Safer to reveal the amazing answer...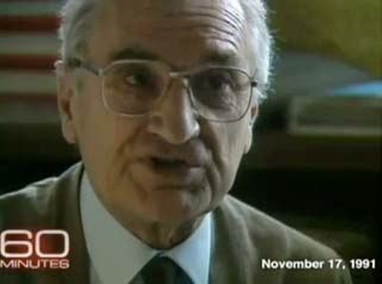 In dramatic fashion he held up a simple glass of French Red wine.
Because unlike Americans, the French regularly drank 1-3 glasses of wine... Around one glass for every meal.
And it turns out wine grapes are jam-packed with a potent antioxidant known as trans-resveratrol that helps support normal blood pressure.
Which is exactly why Dr. Pescatore has put 25 mg of trans-resveratrol in every dose of MetaMulti Advanced.
Ever since 60 Minutes ran the story about the French Paradox the scientific studies on trans-resveratrol have been piling up.
And the verdict is...
 Not only can trans-resveratrol help keep your blood pressure healthy, it goes to work FAST
A recent study in 2012 found that patients who ate grape polyphenols (which include trans-resveratrol) significantly improved their blood pressure in just 30 days!
An even more recent meta-analysis looked at 6 different studies involving 247 individuals and found that 150 mg of trans-resveratrol per day helped support systolic blood pressure.
And again, trans-resveratrol isn't the only ingredient in MetaMulti Advanced to help support your blood pressure.
Packed inside each and every dose you'll also find... 150 mg of magnesium and 2000 IU's of vitamin D3... both of which are backed by scientific studies showing they can support healthy diastolic and systolic blood pressure.
So again, MetaMulti Advanced uses the best of 21st century natural medicine by providing you with not one but 3 separate ingredients all scientifically studied to help keep your blood pressure in the beautiful range!
So even if you've never given blood pressure a second thought... MetaMulti Advanced helps make sure you'll never have to!
And we're not done yet.
Dr. Pescatore's breakthrough ultra vitamin also helps with another one of our century's fastest growing epidemics: Being overweight...
That's why MetaMulti Advanced goes above and beyond to give you...
A brand new, hidden, weight-supporting gem never before released in the US
✔
It's known as purple tea. And in Kenya (the world's largest producer of tea)... it's now considered 10 times more valuable than their previous bestselling natural weight loss export.
Why?
Because it helps you keep your weight under control and shape your body in not just one but three different ways.
And for MetaMulti Advanced, Dr. Pescatore has managed to track down a completely unique, proprietary blend of purple tea known as Alluvia.
Two small human 4 week clinical trials showed 100-150mg of Alluvia may help you...
Maintain healthy body weight
Promote a healthy BMI number
Keep your waistline and hips in check
And on top of that, purple tea extract can also help support healthy cholesterol and blood sugar levels... two more factors of metabolic syndrome.
That's why we're happy to announce that for MetaMulti Advanced we were able to track down the only distributor in the US to include 25 mg of Alluvia in every daily dose.
But Dr. Pescatore is a weight loss expert who's been helping his patients shed pounds for over 20 years... so he couldn't give this breakthrough his official stamp of approval with just one fat-fighting tool.
That's why he's also decided to include another 100 mg of a patented green tea extract called Green Select in each dose as well!
A recent 4 week study compared two groups of participants on a low calorie diet, with one group taking 150 mg of Green Select twice daily and the other without... and the results were eye-opening.
The group dieting along with taking Green Select doubled their weight loss compared to the "diet only" group...

They also improved both their body mass index and waistlines!
So with both Alluvia purple extract and Green Select green tea extract in your daily regimen you'll be ready to get back into shape after a few too many helpings during the holidays...
Step on the scale at your next doctor's appointment without covering your eyes in fear...
And button those winter jeans without a deep breath and a prayer!
Now, if you're keeping score we've just gone over 11 different ingredients in MetaMulti Advanced that help you support healthy blood sugar, blood pressure and weight...
But we still need to talk about how this cutting edge ultra vitamin completely covers all the bases when it comes to metabolic syndrome by offering you...
A double dose of support for your
cholesterol and triglycerides
✔
When it comes to mainstream medicine it's no secret that cholesterol gets a LOT of attention...
But researchers have recently been taking a closer look at the importance of triglycerides when it comes to heart health.
In fact, a huge study published in 2011 followed 14,000 men and women for up to 33 years and found that triglycerides were actually more important than cholesterol in certain aspects of heart health... in fact in women it was  4 times more important!
That's why Dr. Pescatore has loaded MetaMulti Advanced with ingredients that not only help you maintain healthy cholesterol...
But also work to support healthy triglycerides as well.
Each dose of MetaMulti Advanced will help you...
Target both your LDL and HDL cholesterol with 75 mg of Niacin: According to the Mayo Clinic, niacin not only works to keep your LDL and triglyceride levels healthy but can also help maintain healthy HDL (good) cholesterol at the same time!
Triple your support with 100 mg of Green Tea Extract: Yes we've talked about green tea in terms of weight, but the same study we looked at earlier also showed that participants were able to greatly improve both their cholesterol and triglyceride levels compared to the group not taking green tea extract.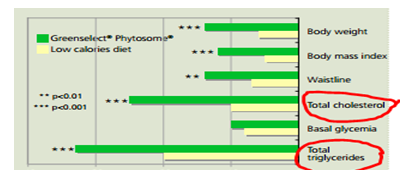 As we've stated before, Dr. Pescatore is releasing MetaMulti Advanced specifically to address the health concerns of today... not the depression era.
But in addition to supporting your healthy blood sugar, blood pressure, cholesterol, triglycerides and weight...
MetaMulti Advanced is specifically designed to target every major problem of the 21st century with cutting-edge ingredients to help you...
Keep your brain sharp, clear and focused
Stay energized morning, noon and night
Keep your joints mobile, limber and smooth
Support healthy, clear vision
Maintain strong, healthy bones at any age
And more!
In total, MetaMulti Advanced is packed with 38 specialized vitamins and nutrients designed to combat metabolic syndrome and give you results you can see and feel.
It's also upped the ante with a trademarked Phytosome technology to make certain ingredients more bioavailable... which means even higher levels of the ingredients you need are more easily digested and rushed to your blood stream.
MetaMulti Advanced is one of the only multivitamins I know of specifically designed for the health of Americans today.
Which means it's not only loaded with cutting-edge ingredients backed by 21st century science... but also provides Dr. Pescatore's recommended quantities to give you measurable results.
And I guarantee you can pick it out of the ingredient lineup from before...
(all three ingredient lists side-by-side here)
Now, I know what you're probably thinking...
A cutting-edge, scientifically designed breakthrough that provides some of the most advanced ingredients possible to help do all this...
Keep your cholesterol healthy
Your waist slim
Your blood pressure calm
Your blood sugar balanced
Your triglycerides in check
While at the same time providing optimum levels of nutrients and vitamins to do all this...
Keep your memory lightening quick
Your vision clear
Your skin soft
Your joints smooth
Your immune system primed
Your energy on high
And much, much more
Probably costs a pretty penny.
And I'll admit, it's not cheap...
But just consider the alternative.
If you were to treat every health concern we've discussed here today separately, while still getting your optimum daily nutrients and vitamins...
You'd need 6 different bottles costing over $250 to get the same level of protection you'll find in just one bottle of MetaMulti Advanced!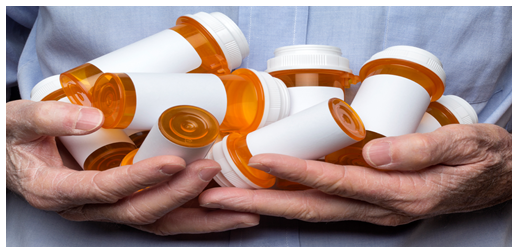 Yes, just one bottle of this cutting edge ultra vitamin does the job of half-a-dozen specialty formulas...
But you won't have to pay $250, $200 or even $150.
With MetaMulti Advanced, you'll get the best of 21st century natural medicine to cover every aspect of your health for just $110.
Dr. Pescatore has done the research...
He scanned the pharmacy aisles, polled his colleagues and scoured the internet trying to find a multivitamin specifically designed for patients of this century... and he came up empty-handed.
That's exactly why he created MetaMulti Advanced.
But MetaMulti Advanced will not be sold in stores or on TV...
It's only available online through this exclusive offer.
But we want you to try it without hesitation, so when you click below and purchase right now...
You'll also receive the
MetaMulti "feel it or forget it"
Money back guarantee!
Please, compare MetaMulti Advanced to any of today's store-bought multivitamins that use the same decades-old formulas
We're so confident you'll be able to tell the difference that if you're unhappy for any reason.... Simply send back the unused portion of your bottle and we'll refund the entire purchase price... No questions asked.
How can we be so sure you'll love it?
Remember, MetaMulti Advanced offers you berberine, cinnamon, curcumin, and benfotiamine to keep your blood sugar steady...
Trans-resveratrol, magnesium and vitamin D3 to help keep your blood pressure healthy.
Alluvia purple tea extract and Green Select green tea extract to support healthy weight...
Niacin and Green Select again to support your healthy cholesterol and triglycerides
As well as 26 more vitamins and minerals to support every aspect of your health.
In fact, we encourage you to visit your doctor before and after starting MetaMulti Advanced.
If you're not completely happy with the results then send us back the unused portion at any time and we'll issue a full refund of the purchase price!
It's that simple.
All you need to do is click below now and you'll be one of the first to experience one of the only multivitamins specifically designed with modern-day health concerns in mind.
But you need to hurry!
We only have a limited supply and since MetaMulti Advanced is completely new and this an exclusive online offer there's no telling how long it will last.
So please click below now to reserve your very own bottle of this revolutionary multivitamin.
And remember, there's no risk.
We'll refund every last dime of the purchase price if you're unhappy for any reason... at anytime!
But please click below now while bottles are still in stock.
Thanks for listening.
Karen Reddel
President
NuLogic Nutritionals
P.S. MetaMulti Advanced is a brand new multivitamin from Dr. Prescatore, designed specifically for today's most widespread epidemic: metabolic syndrome. MetaMulti combines 38 vitamins and minerals to help support your blood sugar, blood pressure, weight, cholesterol and triglycerides. If you order now you'll be eligible for the MetaMulti Money Back Guarantee! Simply click below now to take advantage of this exclusive risk free offer!
This statement has not been evaluated by the Food and Drug Administration.
This product is not intended to diagnose, treat, cure or prevent any disease.